Company overview
The Whitmor Company founded in 1942 is a manufacturing and design facility focusing on providing electrical control and power distribution panels for a wide range of industry. In addition Whitmor distributes a select range of products which align with the high quality and unique values of our company. Whitmor has served as a military contractor for many navy applications and therefore has vast experience in complying with military specifications and procedures as well as (GMP) good manufacturing procedures to assure the highest quality and reliability in the products we deliver.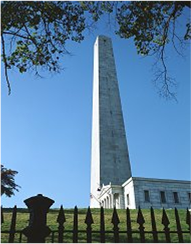 Mission statement
Company historical timeline
1942 founded by Mr.Whittaker and Mr. Mortimor in a small store front in Revere Mass.
1943 Authorized as regional Hotpoint service and repair center
1945 Authorized for restricted and classified US Government projects
1946 expanded to new multi-location facilities and began developing panels for Diesel Electric Submarines US Navy
1950 Whitmor is Incorporated
1953 provided the control panels for first prototype Nuclear Sub – USS Nautilus
1957 First to design and pass High Shock testing for Nuclear Switchboard Panel
1960 Delivered controls for first 14 production Nautilus class Nuclear Submarines
1962 Built new 25,000 S/ft design and manufacturing facility
1965 Approved for new Naval & Nuclear Quality Programs Maneuvering controls- Fast Attack & Missile Submarines
1976 Lead introduction of computer based machine controls with Zenith PCS SuperPac
1994 Acquired Omni-Trol Industries – Water / Waste water controls leader
1999 develop Butane Injection remediation system with Global Bioscience Inc.
2001 support the largest construction job of the Century – Boston Central Artery project (Big Dig) with provision of Storm water pump controls.
Our core value is providing quality products and design services, manufactured power and control panel solutions which primarily serve military, marine and severe environment applications.

We strive to:
Provide the best delivery on navy/marine rated power distribution panels in the market.
Foster a competitive ,educated and dynamic work environment.
Evolve our product portfolio to adapt with the customers needs and technological advancements.
Maintain diversity in our business units to enable growth and profitability while aligning to our primary markets.
We are capable of designing and manufacturing custom systems for most any application. We would welcome your comments or requests for quotations.