Engineering
From specification development to precision
electro-mechanical assemblies and weldments, Whitmor will provide the services and guidance you need to meet your application needs. We will design your control systems with supporting
schematic and architectural system design drawings. Technical test plans, field installation and maintenance manuals are standard offerings for many of our customers' projects.
If you need total system integration, Whitmor offers software programming to support most industrial PLCs, drives, motion controllers, and HMIs.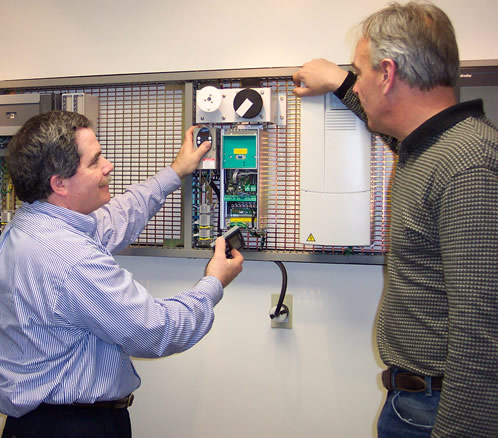 Services available
Mechanical design

Weldments and frameworks
Piping
Mechanisms

Electrical / Electronic design

Power distribution systems

Standard Control Systems Ladder diagrams

Programming and configuration

System Specifications
User manuals
Test procedures
Industry Certification
Compliance testing